Chocolate Experience!
Honouring yourself at least once a month is important for your own happiness and wellbeing.
Hosted by the heart-centred souls of Innerlove, Leah and Kirsty are running
Cacao Healing Nights
for
Women in Brisbane, to come together, pause, breathe and reconnect.
These
self-love evenings
are designed to help you disconnect from the world's demands. Disconnect from screens and to do lists. Disconnect from the busy-ness of life and
reconnect with your inner-calm as you unwind and nourish your soul.
Date: 1st Friday Of Every Month
Time: 6:30pm-8:30pm
These fill up super fast - click book now to reserve your tickets.
Science Of Cacao and the link to your brain's happiness chemicals
An experience like no other that will leave you wanting more
Spiritual Ceremony to reconnect deeply and unblock energy
Delicious Cacao
Chocolate Experience
A cosy evening retreat filled with chocolatey Cacao, Reiki, Sound Healing, Meditation, Candles, Calm, Connection, Mindfulness and more!
Held once per month in Brisbane, fill up your cup and treat yourself to a delicious Cacao Night Experience!
Discover the science and secret benefits of Healing with Cacao!

Slow down your busy world, feeling calm and relaxed

Experience Sound Healing, Reiki Healing, Connection & More

Traditional spiritual experience of a beautiful Cacao Ceremony
You're new to ceremonial grade Cacao and are curious!

Are desperately seeking 'time out'

Want to go from stressed and anxious, to relaxed and refreshed!

Discover how cacao is nature's only anti-depressant in the world!
Limited Spaces Apply | 1st Friday Of Every Month
Meet Your Facilitators
Certified & Highly Skilled in guiding thousands of Women to create long-lasting change, achieve success and live an inspirational life.
Australia's leading Lifestyle and Mindset Coaches
, Kirsty and Leah have walked the path are absolutely passionate about helping Women to
overcome any limitations, fears, self-doubts and self-sabotage pattern
s. And transform your reality with fast, effective, NLP Tools and Healing Techniques!
Lifestyle and Business Success Coaches & Mentors
Master NLP Coaches (Neuro-Linguistic-Programming)
Master Hypnotherapist
Emotional Change Technique & Timeline Therapy
Somatic Experiences Reiki, Cacao, Sound & Breathwork & Mindfulness Techniques
Run Out Of Cacao?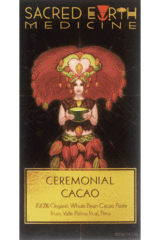 400G Block Of Cacao
Created with